Stand out with Omni-channel Marketing Automation
Grow your business, Accelerate your Marketing, harness the power of behavioural data, integrate with your marketing and sales stack, automate customer experience across multiple channels.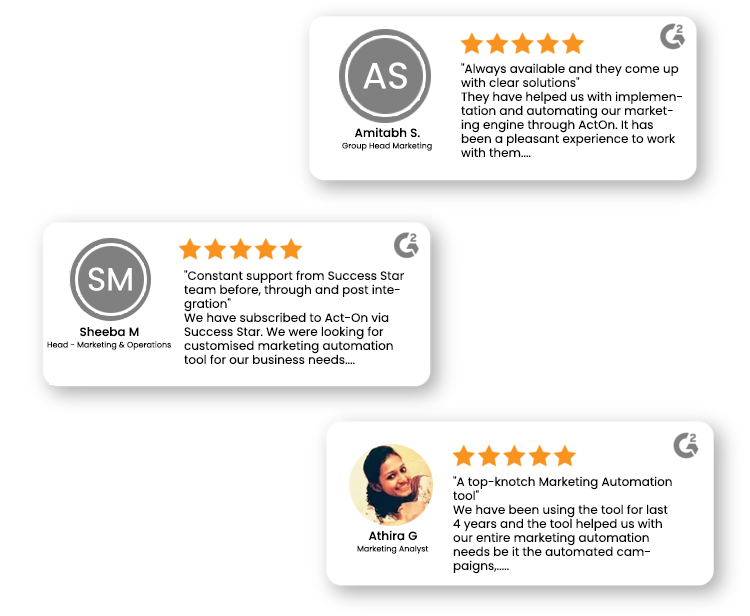 Automation Solutions are highly Effective and Efficient and help Accelerate your Marketing Activities. However, they require complete implementation for alignment with your marketing objectives and strategy, to realize value and return on investment. WE ARE HERE TO HELP
Did you know, today 75% of businesses use automation in some way? Businesses that implement marketing automation experience an average of a 451% increase in qualified leads? Use of lead nurturing through marketing automation saw 15-20% of potential buyers that were not ready to purchase converted to sales? However, only a handful of customers see RoI from their Marketing Automation investment within 1st Year?
What We Do
Success Stars is a leading global Marketing Automation Services company. It is a certified Strategic, Consulting & Implementation partner for Act-On Software Growth Marketing Automation system. It is a premier ActiveCampaign Marketing Automation consultant.