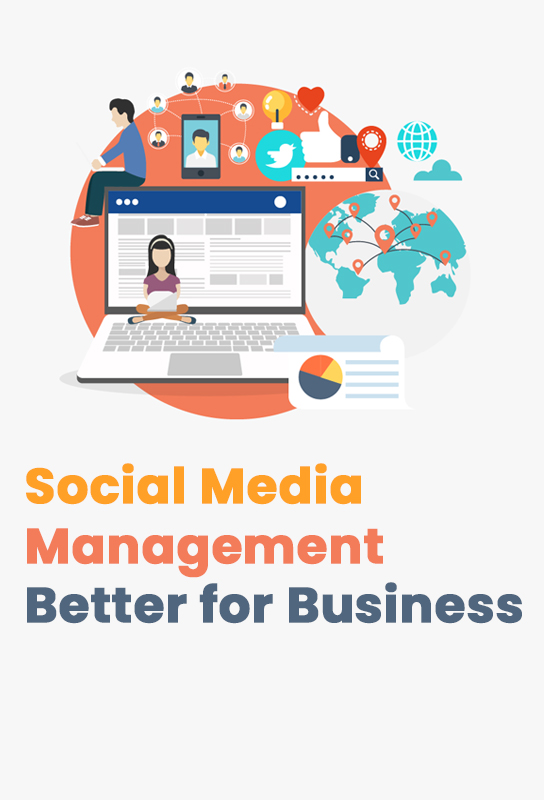 Why is Social Media Optimization Important for Business?
In today's age, social media is one of the most powerful tools in the digital marketing world. SMO, also known as Social Media Optimization is the perfect mix of search engine optimization and social media. For many start-ups and small businesses looking to enhance brand visibility and gain potential customers, social media is highly crucial.
The influence of social media is at an all-time high in the current era and will only increase further in the years to come. Research shows that an average person spends 30% of his internet time on social media. So, it's the best platform to connect to a huge audience, advertise your products and increase brand awareness.
SMO also ensures a lasting and thriving community to connect with your audience even outside business hours. This will lead to better credibility and brand reputation and boost business growth by maintaining repeat customers.
Why is Social Media So Important for Your Business?
The impact of social media on our lives is so pervasive that in today's world, it has even doubled as a shopping platform for many new small businesses. Social media is so important for your business because it helps you to reach a wider audience and also keep updated with new market trends.
Whether you run a small business or a big business, social media provides you with a very accessible platform to interact and connect with your customers. So, if you want your business to succeed and gain even more business growth, get in touch with our team at Success Stars!
Top 5 Benefits of Social Media Marketing for Business Growth
Better Brand Awareness- Social media is one of the most cost-efficient digital marketing methods to increase brand awareness and engage with a broad audience of customers
Stay Updated With Market Trends- With social media, you can gain valuable marketplace insight to generate more revenue. You can get to know what your customers want and identify which type of content gets the most favorable impressions.
Increased Inbound Traffic- By marketing your business on social media, you can gain a wider variety of versatile customers beyond your usual loyal customers. Your social media account will also become the gateway through which you can gain website traffic.
More Brand Loyalty- Research shows that customers are more loyal to brands that directly engage with them on social media. So, social media is not just limited to introducing your brand's products. But it also serves as a platform to communicate and stay connected with your customers, increasing brand loyalty.